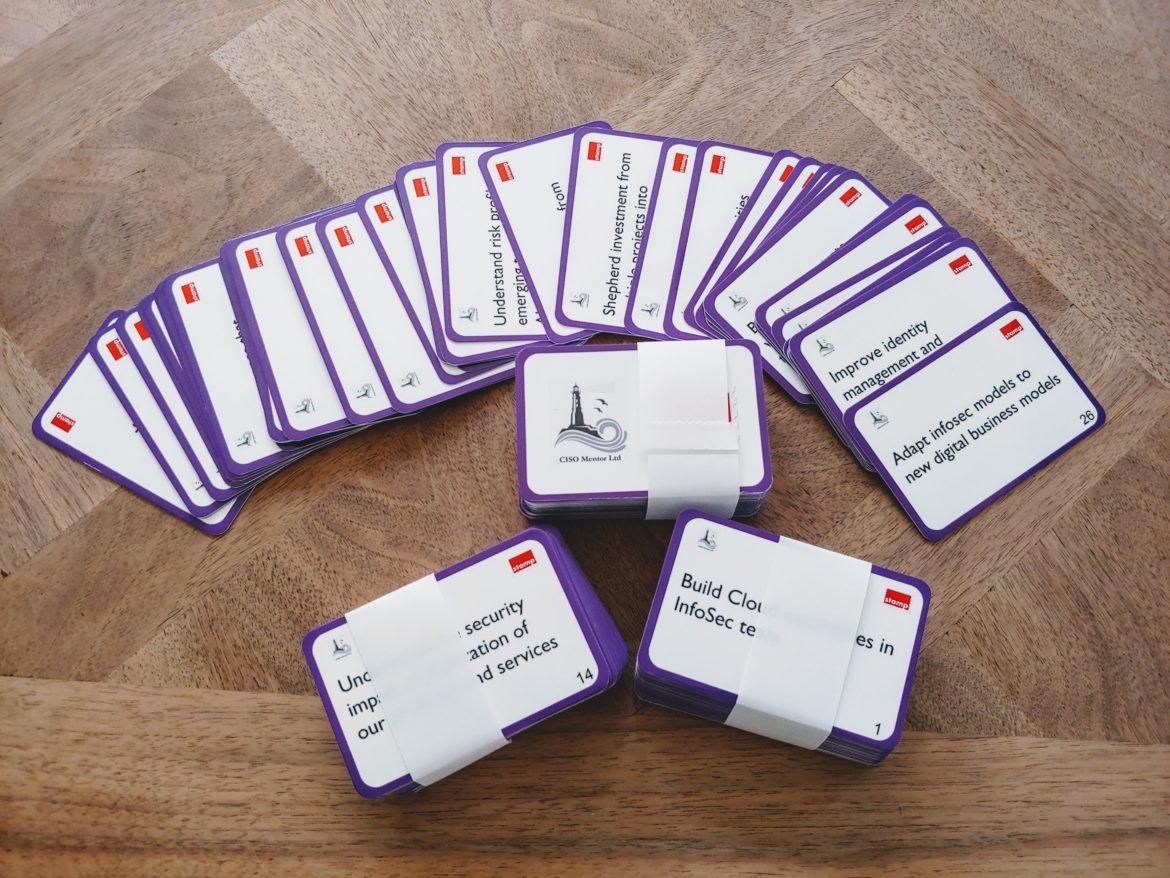 I recently developed a set of playing cards for use by CISOs when talking to their own teams or with their peers about what their priorities are. I worked with Matt Ballantine of Stamp who has developed a number of similar cards in his CxO Priorities line for technology, markets and HR.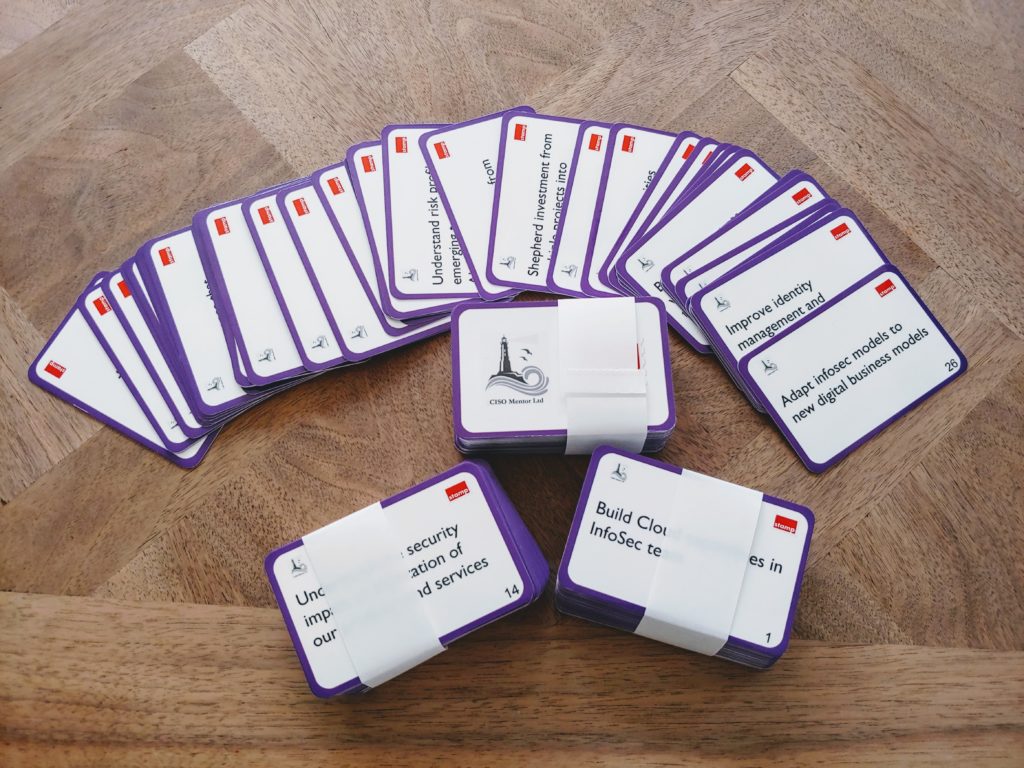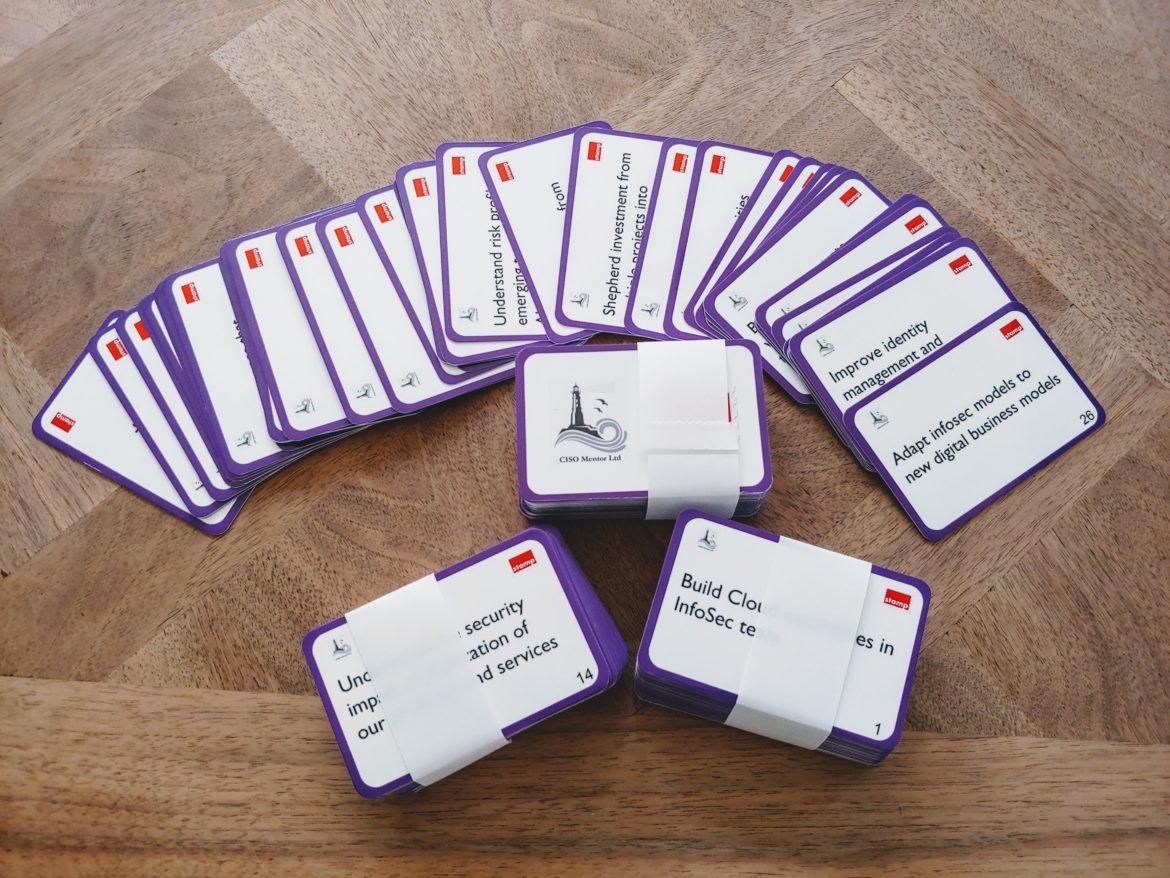 On Matts site there is a short video to explain how to use the cards and more importantly a free template to download and somewhere to buy printed copies if you prefer.
If these are useful let me know, if you use these in the wild tell me! I am very keen to know what impact these have and will be updating them in the future so any feedback is useful.